Owners of the American Express Gold Card enjoy many advantages with the points program called Membership Rewards. Over time, you can collect a decent amount and convert it to almost many partnering airline or hotel loyalty schemes.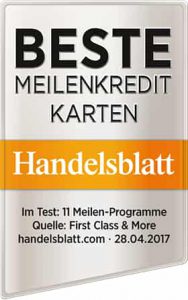 The American Express Gold card also offers you an extensive package of insurances. For instance, you benefit from health insurance while abroad as well as a travel insurance if your flight gets cancelled.
If you are looking for the best Credit Card in Germany for perks, points, and status, the American Express Platinum Card might be the right deal for you.